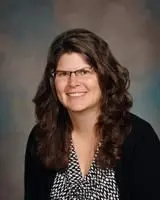 Dana Osowiecki, Ph.D., is a clinical neuropsychologist, whose practice includes assessment, therapy, and consultation. She specializes in comprehensive neuropsychological, psychological, and educational evaluations for children, adolescents, and young adults. Because school is such an important domain of functioning for individuals in this age group, reports and recommendations that can enhance functioning in school have become a key focus for Dr. Osowiecki's assessments. She established her practice in Rhode Island in 1999 and is known for conducting assessments that are very practical, written in easy to understand language, and have an emphasis on useful recommendations. Dr. Osowiecki specializes in executive functioning issues, gifted evaluations, working with children and teens with anxiety, and interventions for students with high functioning autism spectrum disorder.

Dr. Osowiecki works from a "strengths-based" perspective, which focuses on developing relationships, assessing for areas of strength as well as learning about struggles, and using that balanced understanding to help clients address challenges and to foster growth and resiliency. In regard to interventions, Dr. Osowiecki's treatment approach utilizes cognitive-behavioral therapy (CBT) interventions integrated with interpersonal approaches. As a consultant to school districts across Rhode Island, Dr. Osowiecki also specializes in working effectively with school districts to implement supports for students. Dr. Osowiecki provides professional development presentations and lectures on a variety of topics such as anxiety, executive functioning, and autism.

Dr. Osowiecki earned her bachelor's degree from Connecticut College in 1990, and her Ph.D. from University of Vermont with a dual neuropsychology-behavioral medicine track in 1998. Her APA internship and post-doctoral fellowship were completed at Brown University from 1997 through 1999 with a specialization in neuropsychology and additional training in the area of autism spectrum disorders. Dr. Osowiecki has extensive experience completing comprehensive neuropsychological evaluations and evidence-based therapy.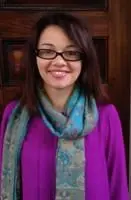 Natalia Mieczynski, Psy.D., provides comprehensive therapy services to children, adolescents, emerging adults, and families. She helps support children and adolescents struggling with a range of difficulties. Her clinical practice includes consultation to schools, assessments, and therapy. Dr. Mieczynski's practice specializes in providing therapy to adolescents with anxiety, depression, and emotion regulation difficulties. Her treatment approach integrates evidence based interventions such as cognitive-behavioral therapy (CBT) and Dialectical Behavior Therapy (DBT) with interpersonal processes therapies. Dr. Mieczynski's goal is to form a strong therapeutic relationship as the foundation for making changes, learning skills, and moving toward an understanding of the thoughts, feelings, and behaviors contributing to the areas of need. All interventions are tailored to client's individual needs and a flexible approach is emphasized.
Dr. Mieczynski earned her bachelor's degree in psychology from Boston University and her Doctorate of Psychology from Antioch University New England. Her APA Internship was completed at Community Healthlink with a focus on child and adolescent therapy, preschool consultation, and comprehensive assessments. Dr. Mieczynski has extensive training conducting psychological assessments, educational evaluations, diagnostic assessments, and projective testing. Dr. Mieczynski has provided therapy and assessment services in hospital settings, schools, and outpatient clinics. Advanced training includes intensive DBT training and Rorschach interpretation for children and adolescents.
Ivy Rollins Milliken, Ph.D., is a licensed clinical psychologist. Dr. Rollins Millken is a nationally certified school psychologist and holds a school psychologist credential with the RI Department of Education. Dr. Rollins Milliken has worked in a variety of school settings as well as child-centered private practice. Her practice is focused on trauma-informed practices, school-based mental health, autism spectrum disorders, reading disabilities, and English language learners.
Dr. Rollins Milliken earned her bachelor's degree in psychology and studio art, with a minor in Spanish, from Hamilton College and her Ph.D. in psychology from the University of Rhode Island. Dr. Rollins Milliken completed her postdoctoral internship with the Center for Psychology and Learning.
Lauren Ziady, Ph.D. is a certified school psychologist working in the school setting as well as with the Center for Psychology and Learning. Her practice is focused on neuropsychology, executive functioning, attachment, and the impact of trauma. Dr. Ziady enjoys working with children and teenagers through the process of self-discovery and awareness.
Dr. Ziady earned her bachelor's degree in psychology at the University of Florida, her master's degree in mental health counseling at Boston College, and her Ph.D. in counseling and school psychology at Northeastern University. During her training, she focused on neuropsychology, working with children through testing to discover how they learn best. Dr. Ziady wrote her dissertation on the impact of chronic trauma on executive functioning.
Kate Ammatuna, M.S., is a psychology assistant and an executive function coach for children, adolescents, and young adults. She administers neuropsychological assessments, cognitive and educational evaluations, and diagnostic assessments.
Ms. Ammatuna earned her bachelor's degree in psychology and education from Norwich University and her master's degree in applied psychology from Sacred Heart University. She completed her capstone fieldwork under Dr. Osowiecki and Dr. Mieczynski, focusing on neuropsychological assessment and executive functioning. Prior to joining the Center for Psychology and Learning, Ms. Ammatuna provided assessment services in a hospital setting, outpatient care for children and adolescents, and adult inpatient care. Her training includes SMARTS Executive Functioning curriculum. She is a member of the APA and CHADD. Ms. Ammatuna is also an adjunct faculty member in the department of Humanities and Social Sciences at New England Institute of Technology.